So although the modeling world has proven to be quite superficial so far (surprise, surprise!), there are still some people who aren't 'scared' to show children with limb differences modeling their products.
One example I can give you is
goodmama diapers
.
A lot of people thought we were crazy for wanting to use cloth diapers on our baby but I knew a few people who did it and it didn't seem like the horror story that people make it out to be. Every time someone doubted that I would be able to stick with it, it made me that much more determined to do it.
Being new to cloth diapers, it can be a little overwhelming at first. There are
so
many different kinds (pockets, fitteds, all-in-ones, prefolds...) and then there are a million different brands as well. We ended up trying out several kinds during Gavin's first few months, trying to decide which ones were the best fit for him and which type we preferred using. I fell in love with the goodmama brand. (How do you fall in love with cloth diapers? Goodmamas are
so
soft, fit perfectly, I love that they are one-size, and I especially love all the cute colours and prints!) An added bonus was the weekly photo contest they used to have, which I entered Gavin into several times in hopes of winning a free diaper.
Here are the shots that graced their website. I was so proud each & every time!

4 months old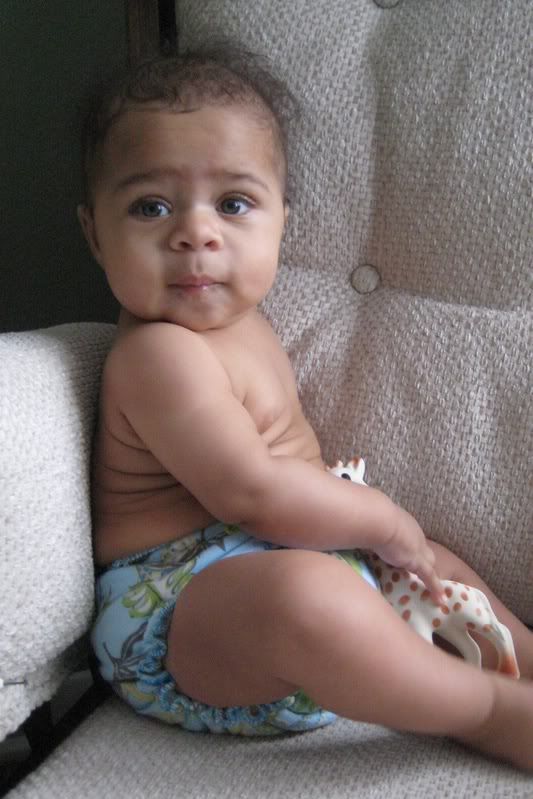 8 months old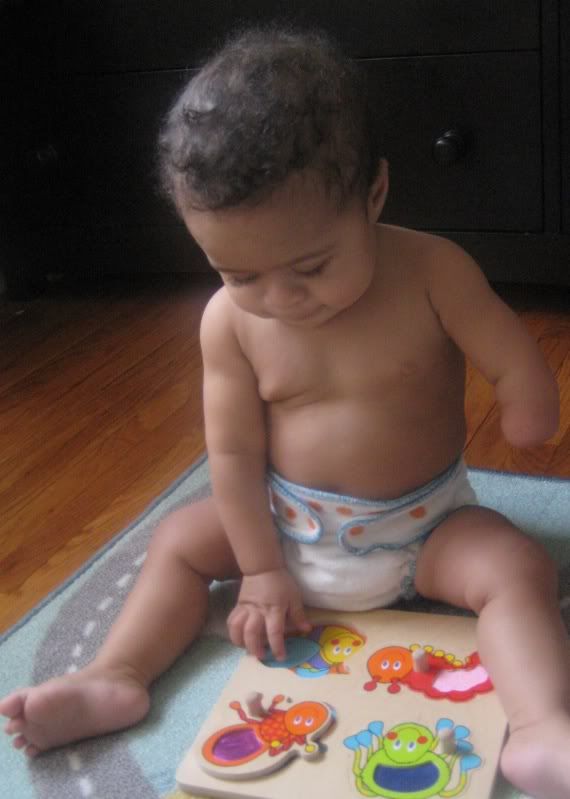 9 months old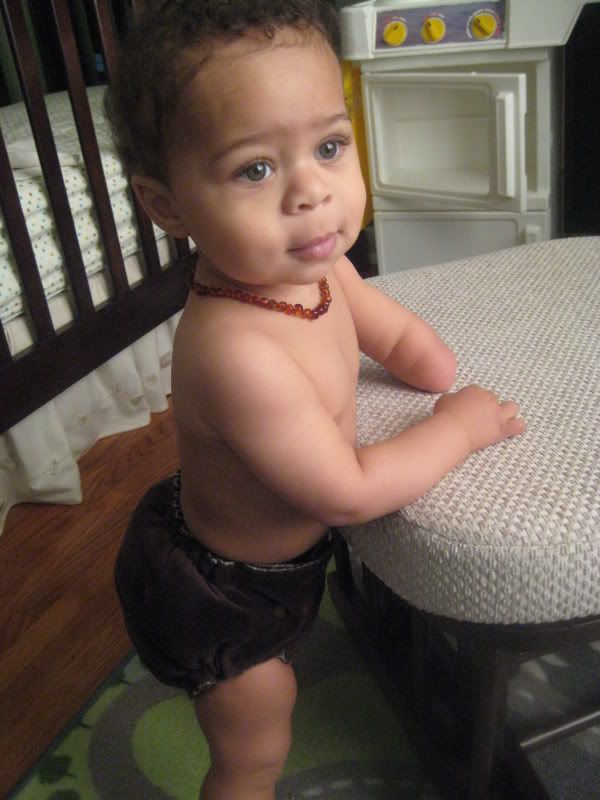 10 months old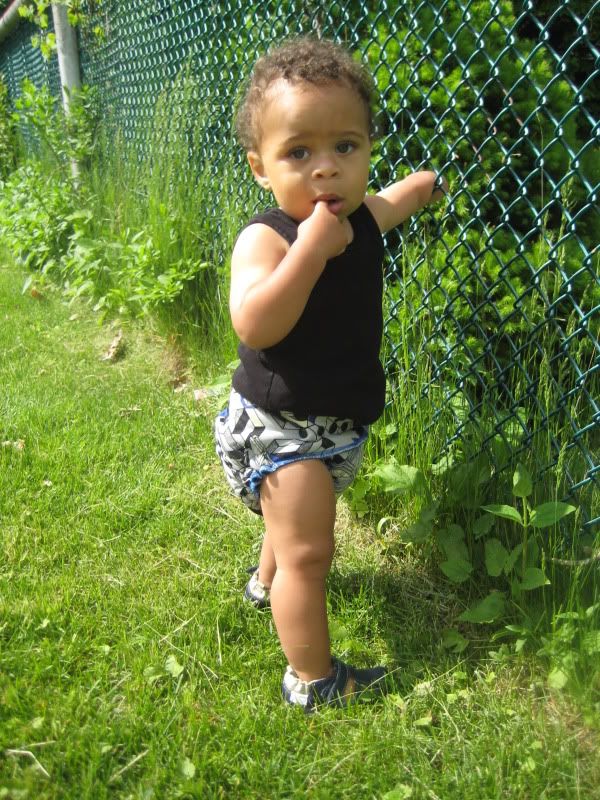 I had a lot of fun with all our little photo shoots while it lasted and ended up with a lot of great pictures!